Grace
Community
Fellowship
Church
Coronavirus (COVID-19) Update
We will NOT be having in-person worship service until further notice, instead we will host on-line video service on FB and You Tube (links are above) available Sunday morning. Audio service will be posted on the Podcast section of this site on Sunday as well.
We at Grace Community Fellowship are:
Committed to a passionate, biblical, Christ-centered faith.
​​
Connected as a family in unified purpose.
Called to respectfully serve and unashamedly influence the world for Christ.
Inviting Christ into our brokenness,
to invite the broken to Christ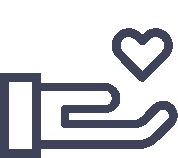 "Whoever is generous to the poor lends to the lord, and he will repay him for his deed."